We Will Buy Your Car Today near Youngstown, OH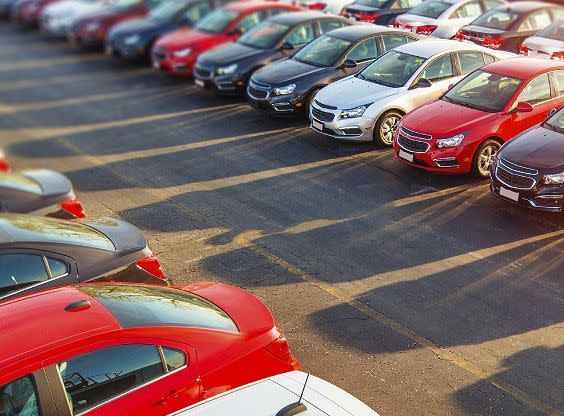 Testimonials
Cars.com Review
3-4-2019
Cars.com Review
2-27-2019
Cars.com Review
2-10-2019
Cars.com Review
1-17-2019
Google+ Review
1-11-2019
Facebook Review
11-30-2018
easy to work with
NEW WATERFORD OH
12-14-2017
amazing
NEW MIDDLETOWN OH
12-11-2017
Fantastic
Akron OH
12-11-2017
Jenalee is great
Struthers OH
12-8-2017
See you next time!
1-11-2017
Great place
1-8-2017
Thank you, Lisa!
1-11-2017
Great Service
Boardman OH
3-1-2016
Thank you so much!
3-4-2016
incredible experience!
Boardman OH
4-1-2016
Read More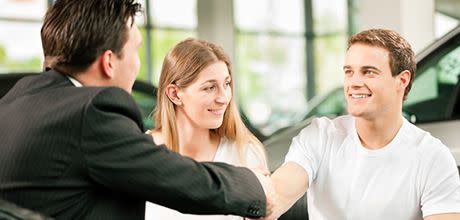 If you have your eyes set on a new ride, but you're not sure what you should do with your current one, we have the perfect answer for you. Here at Certified Superlot, a Sweeney Company, we will buy your car! If you're interested in trading in your old ride for the cost a new vehicle, our Finance Department and easy-to-use website can help you crunch some numbers. If you have any questions, please don't hesitate to give us a ring at 877-360-5062 to speak with one of our friendly representatives. We look forward to chatting with you!
First of all, you can find out how much your current vehicle is worth all from the comfort of your couch at home. All you have to do is click on the Finance tab above and select the Value Trade In tool. Then, enter the VIN, year, make, model, trim, style, condition, and mileage into the form. We couldn't forget to mention that on the right-hand side of the form, you'll see you can upload photos and a video. We suggest completing this optional step, so we can provide you with an accurate appraisal of your vehicle. Our staff will make sure you get the most money possible, so you can happily cruise down Southern Boulevard in your new ride!
Now, let's talk about our comprehensive Payment Calculator that's also available on our website under the Finance tab. If you've been browsing around, and have found a new vehicle that tickles your fancy, then this tool will help you determine your buying power and estimated monthly installment plan. All you have to do is fill out a few empty fields. Luckily, there's even a spot to enter your trade-in value for your old ride! If you need assistance with these tools, feel free to reach out our accommodating Finance Department. They'll work out all of the details, and make sure that your new ride fits into your personal budget so you can sit back and relax!
What are you waiting for? We will buy your car today near Youngstown, OH. Don't let another second go by! You don't want to miss out on a fantastic deal that we will give you here at Certified Superlot, a Sweeney Company. We're conveniently located at 7997 Market Street in Boardman, OH, and hope to see you walking through our doors in the near future. Visit us today!
Sales Hours
877-360-5062
| | |
| --- | --- |
| Monday | By Appointment |
| Tuesday | By Appointment |
| Wednesday | By Appointment |
| Thursday | By Appointment |
| Friday | By Appointment |
| Saturday | Closed |
| Sunday | Closed |